This post is also available in: Japanese English Chinese (Simplified) Korean
Our strawberry farms are located in two areas: Nanjo and Itoman. Nanjo Farm is one of the largest strawberry farms in Okinawa where you can enjoy strawberry picking as well as "create your own" strawberry sundae workshop. Itoman farm is located one minutes from Himeyuri Peace Museum.
Nanjo Strawberry Farm
Tel: +81-90-4581-4115
Address: 555 Tamagusuku Kakinohana, Nanjo city, Okinawa, Japan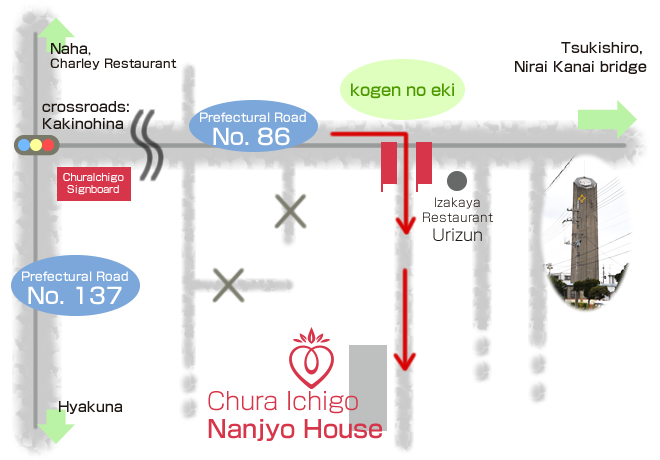 see: Google Maps
In the farm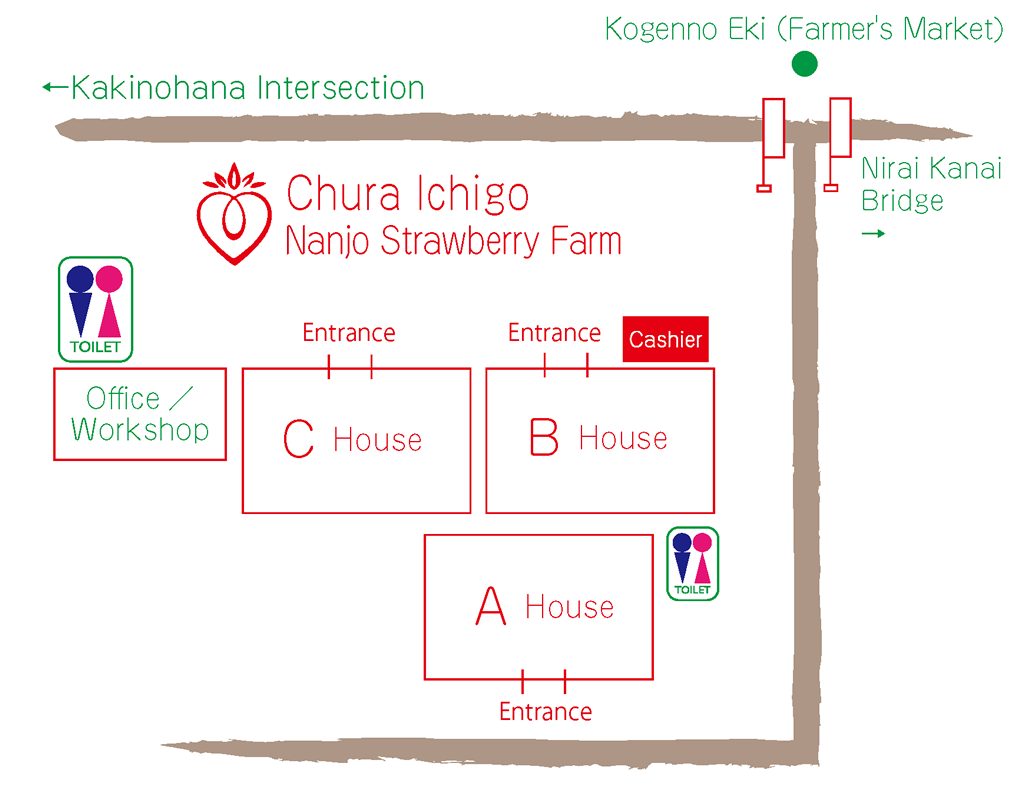 *) Please purchase an entrance ticket at Cashier prior to entering strawberry houses / workshop.
---
Itoman Strawberry Farm
Tel: +81-90-4341-4115
Address: 352 Ihara, Itoman city, Okinawa, Japan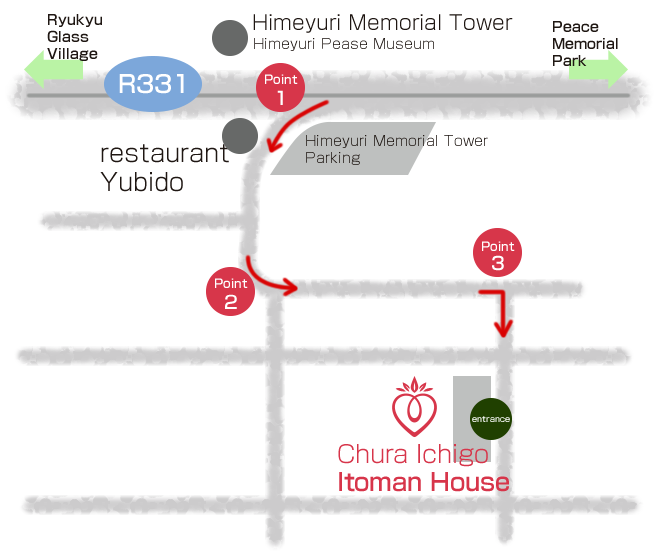 see: Google Maps